How To Avoid Tax
A Good Way To Lower Down or Avoid Import Duties (Customs Duties/Import Tax)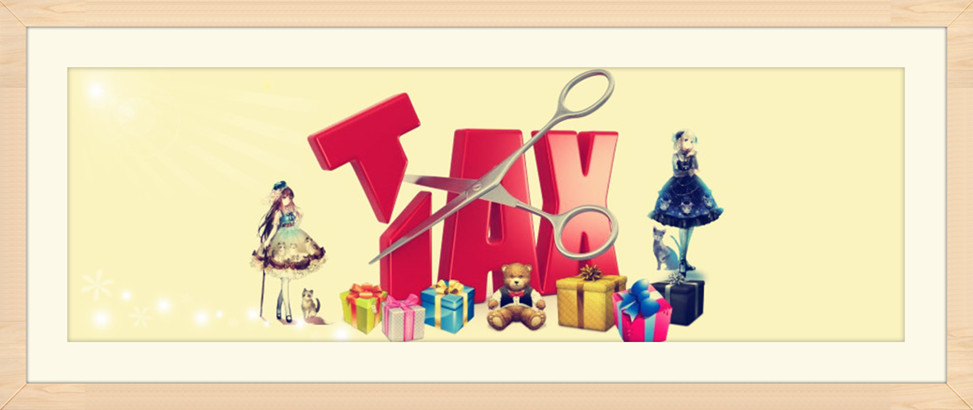 Many of our customers have to pay import duties when their packs arrived in their countries especially for those sweeties who lives in Europe and Latin America such as Germany, Finland, Belgium, United Kingdom, France, Brazil, Argentina and Mexico :(

We wrote this tutorial to help those sweeties lower down or avoid the import duties and we hope this could work :)

◆ How It Works?
★ If you order several Lolita clothes from us, we will put the clothes in ONE random plastic bag (without packing the clothes individually in different plastic bags, roll them up as if they were second-handed or worn clothes and we will cut the tags off the clothes)! Then we will put the plastic bag into A Random paper box so that it looks like the pack (paper box) is sent by one of your friends :)

★ We will mark the pack as A GIFT and lower down the pack's value

★ When your order's tracking number is available, we will send it (the tracking number) together with a copy of the receipt for your ordered clothes showing the same value (lowered value) as the one we attached to the package in case the customs house asks you for the receipt/payment proof for your ordered clothes :)

NOTE I: If you choose Airmail, there will be no receipt available but Airmail has bigger chance to avoid the import duties (of course, Airmail is slower than other shipping methods).
NOTE II: Please add support@lolitawardrobe.com into your contact list so that we can get in touch with you without any problem :)


◆ How To Use This Method When You Place An Order from Us?
You can leave us a note at the checkout page saying "I want to avoid import duties" when you place your order, then we will use this method to ship out your pack to you :)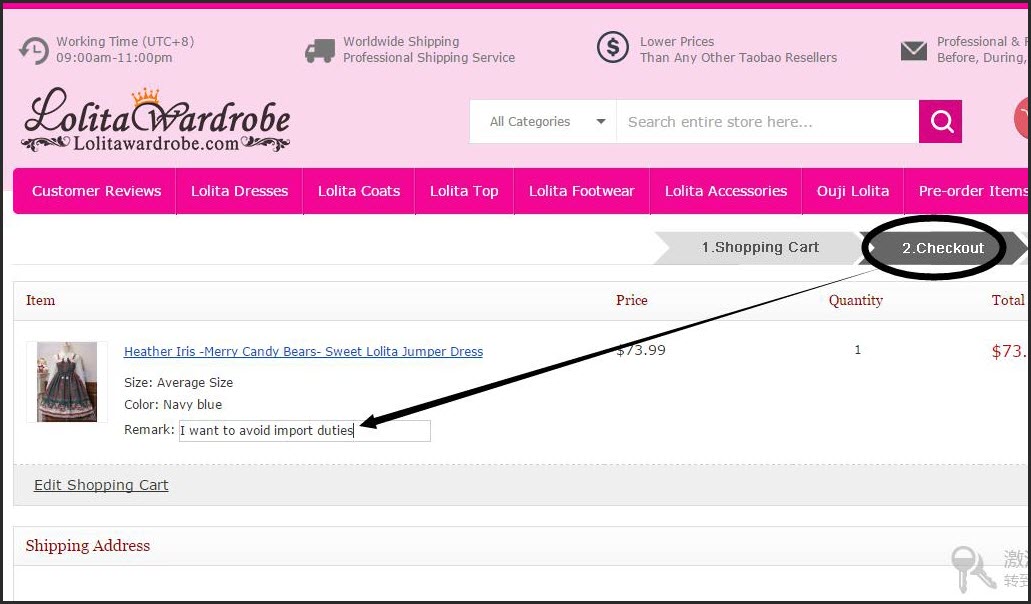 ◆ The Result/Effect Of This Method
This method was suggested by one of our German customers - YoonOh Kye :) We used this way to ship out one of her packs and it helped her pay a relatively lower import duty :) We can NOT gurantee this method will 100% work but we think it's our duty to share this method with you and we really hope it can help you a lot :)


◆ Contact Us If Any Questions
If you have any questions, please contact us via support@lolitawardrobe.com or Facebook.com/LolitaWardrobe, we will get back to you very quickly :)